Hello Forecasters,
Welcome back to the Inflection Point. The newsletter tracking 100 million consumer signals to predict cultural shifts relevant to you.
This week we're covering  'Heat Inspired Fashion'
TLDR;
Mini portable fans are the 'hot' new must-have.
LifeLabs developed the world's first thermally transparent fabric.
Brands are designing for a climate-changed future, but is it too much?
Let's find out.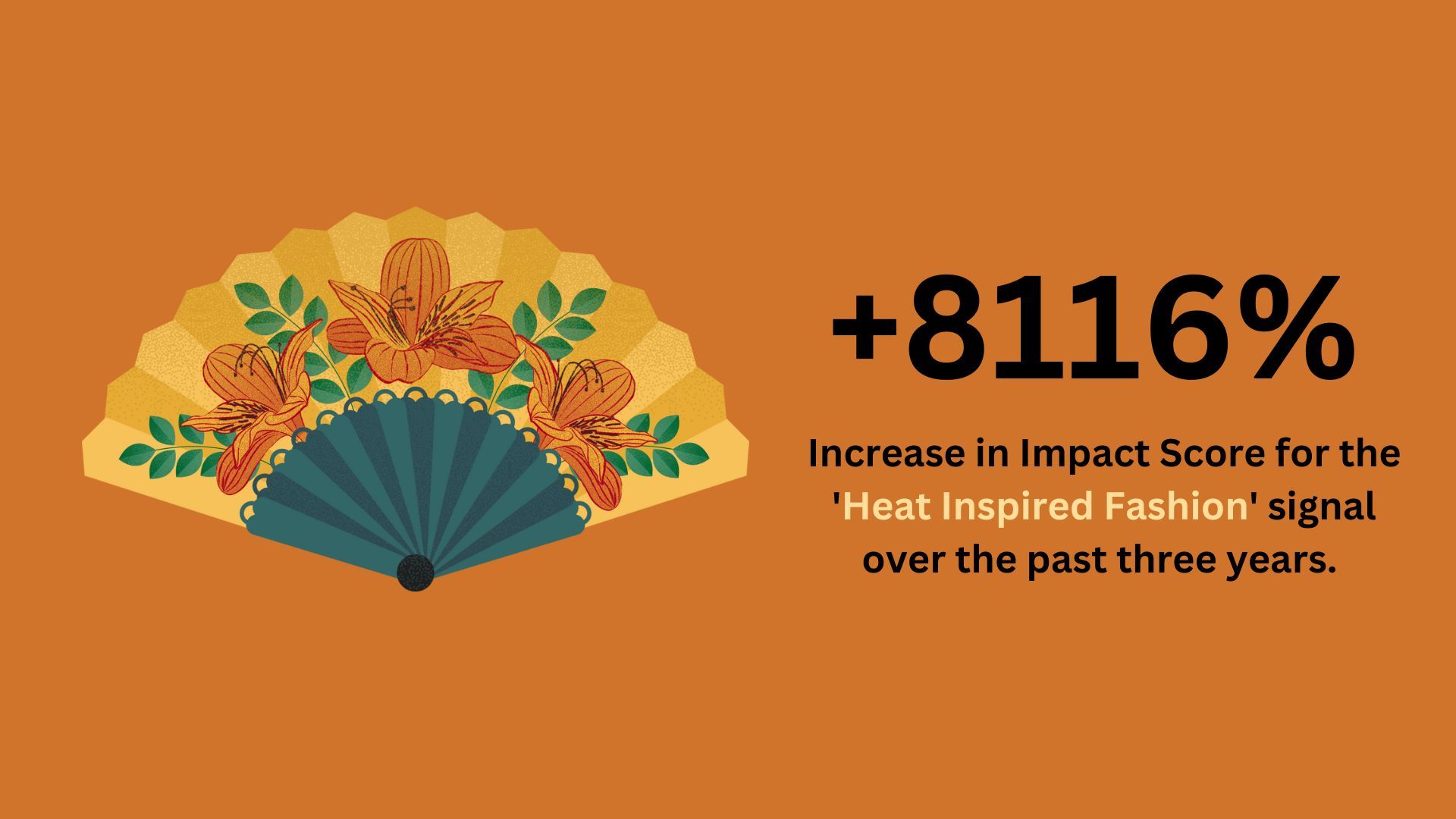 In the words of Nelly, "It's gettin hot in here!"
This trend is for sure.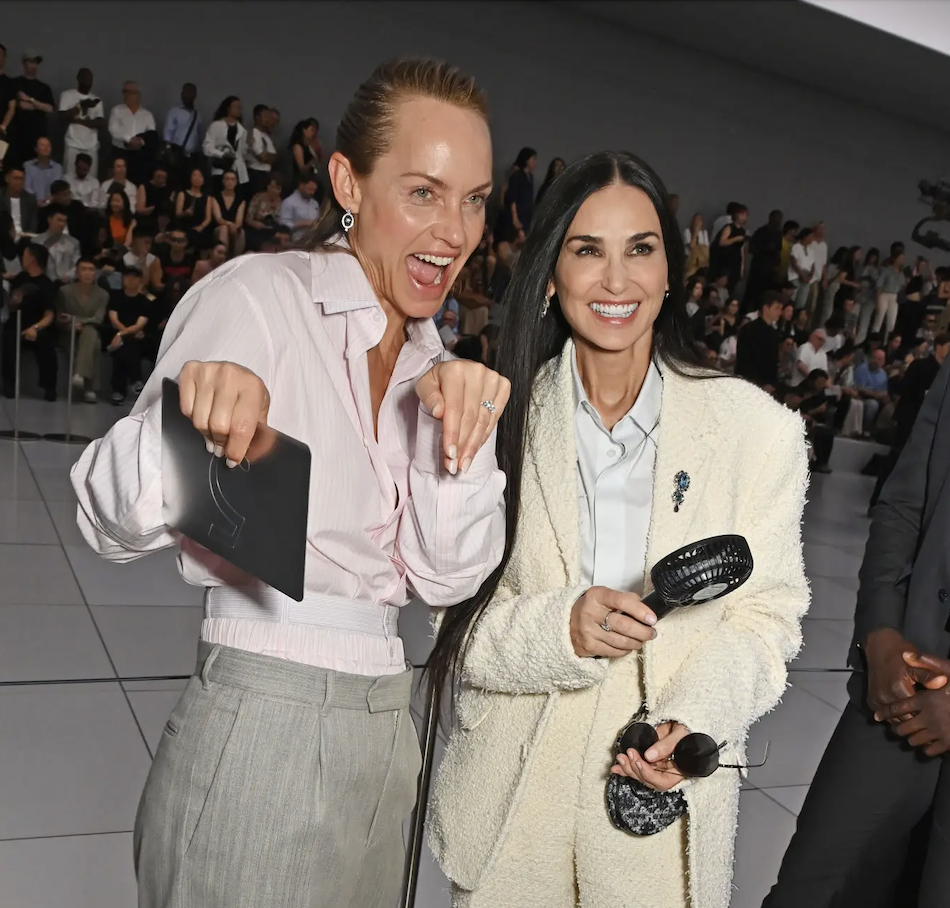 Are you even cool?
It wasn't a designer bag or color that kept popping up at the Paris Menswear Fashion Week this year. It was the new must-have: a mini portable fan.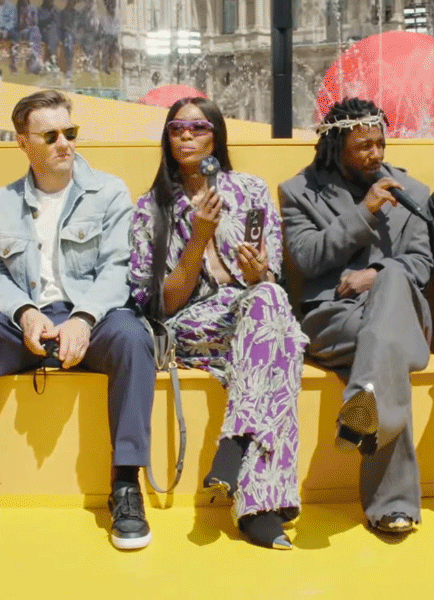 Luxury aside, the global portable fan market is expected to grow 3.3% annually until 2030
UK retailer John Lewis reported a 300% increase week over week for the search 'portable fan.'  "They're going viral," a spokesperson said, referring to the sold-out four-inch portable device.
Obviously, keeping ourselves cool is nothing new.
Slaves were fanning pharaohs 4,000 years ago. And if we still use the same folding fan design from 7th century Japan, where is the innovation?
Probably not in Gucci's $555 fan.  
What about Sony's wearable AC?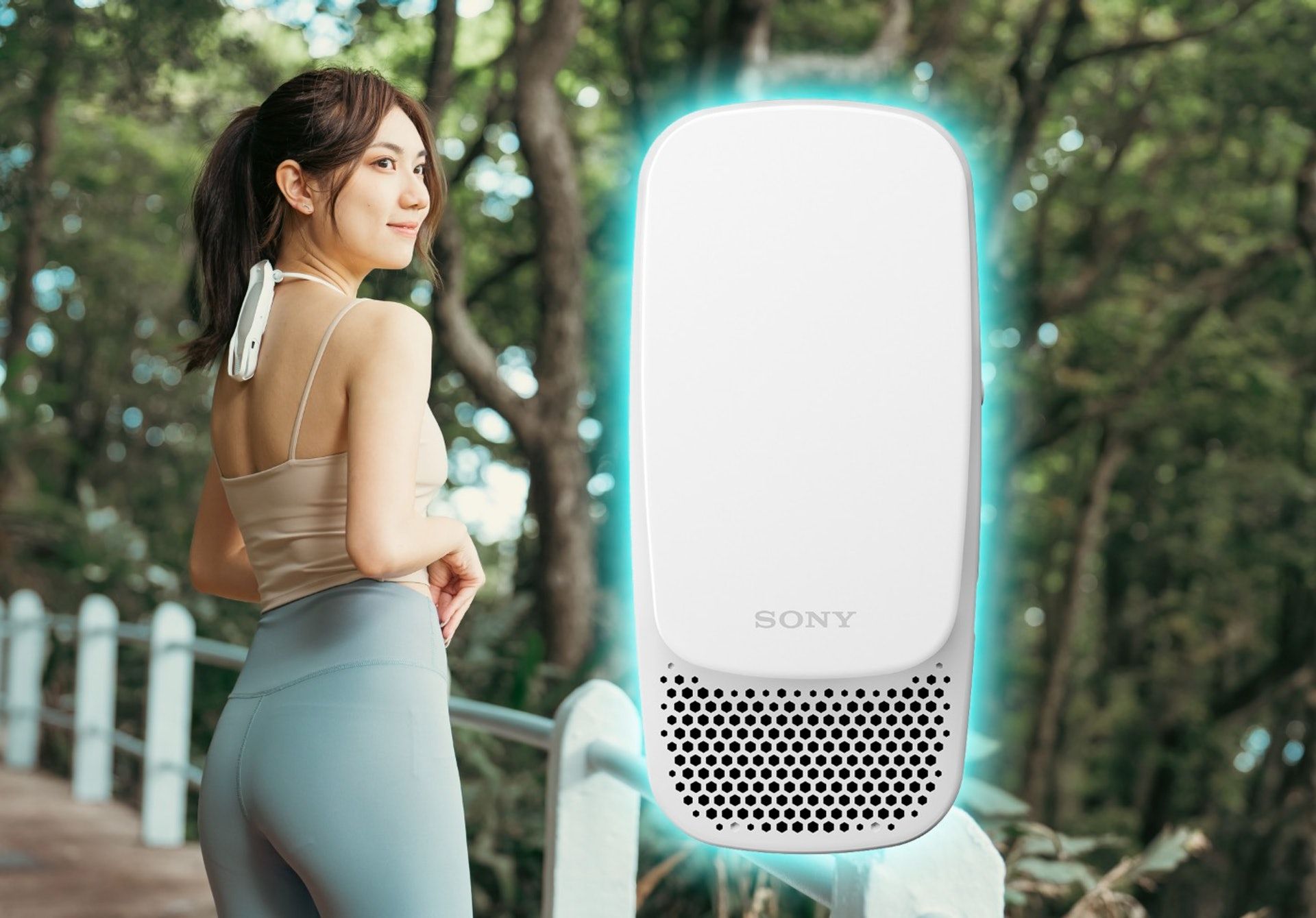 Or maybe it's Dyson's portable mouth air purifier. As wildfires and viruses rage worldwide, are consumers ready for these 'dystopian' products? Or do they find them totally cringe? We used NWO.ai's consumer sentiment analysis to find out.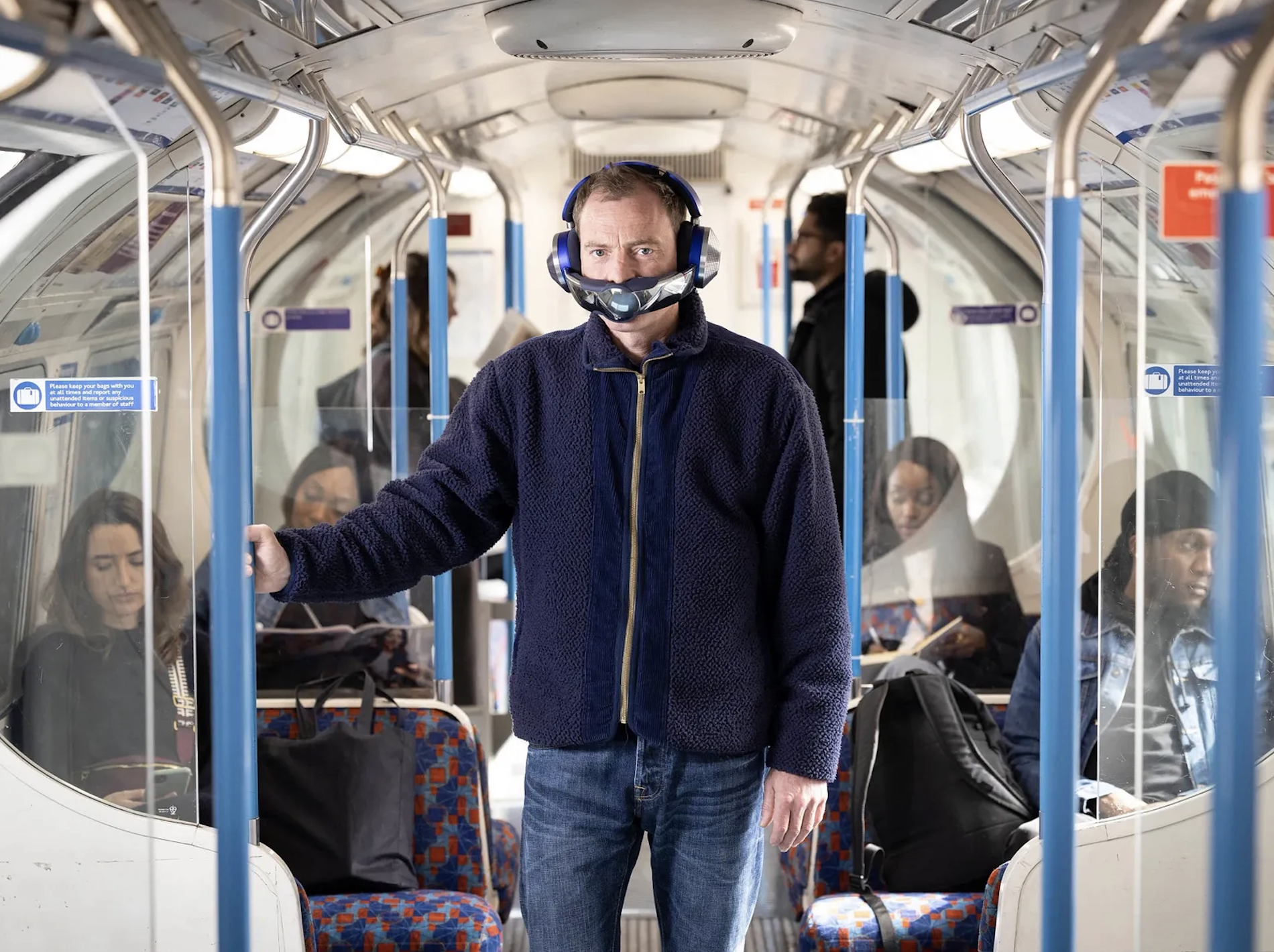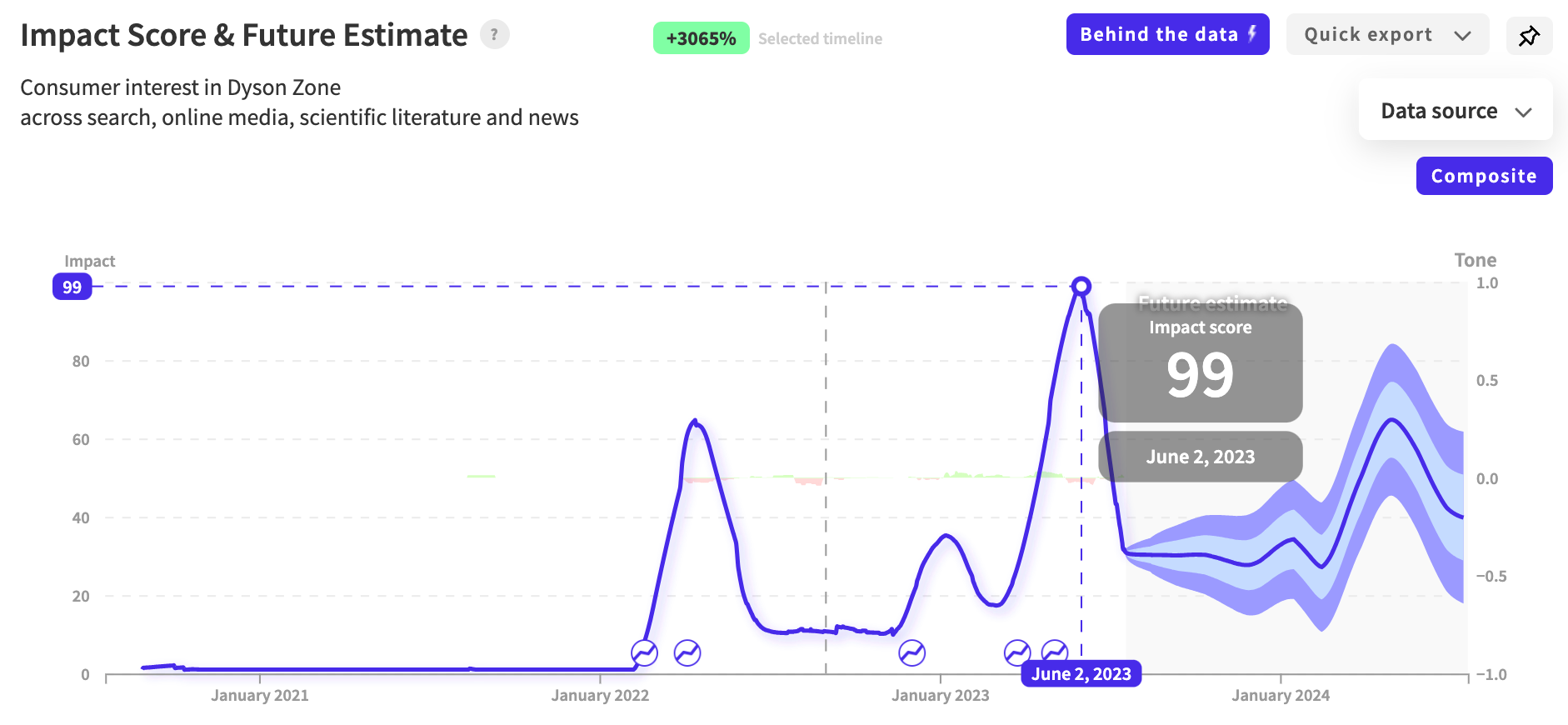 The Dyson Zone has not been well received
The NWO.ai signal report shows a mix of negative and positive sentiments. We looked into our social snippets feature to get a more holistic understanding of how people are talking about it.

Consumer insights range from "Should I consider this because of the wildfires?" to "The product really looks ugly and seriously cringe-worthy," citing a "dystopian" similarity to the new Apple Vision Pro.

Is Dyson too ahead of its time? Or is the air quality not bad enough for people to opt into these technologies?

Companies recognize the long-term play of developing tech to keep us cool in a warming world

And while we don't have kid's uniforms with heat protection sensors just yet, a sci-fi tech feature on the new star-studded Apple TV show Extrapolation – the real climate-inspired design innovation comes from material science.
Almost every athleisure brand offers some form of sweat-wicking apparel.
Nike Dri-FIT
Arctic Cool
Adidas Climacool

And while moisture-wicking clothing has become increasingly popular, the most affordable 'cooling' apparel is made from synthetic fibers. Polyester, nylon, and acrylic are all made from petroleum fossil fuels. As conscious consumers, especially Gen Z, become more aware of material sustainability, they're seeking brands that offer alternative materials.
Brands that can develop cooling technology and use sustainable fabrics stand to gain

Lifelabs is one brand doing just that.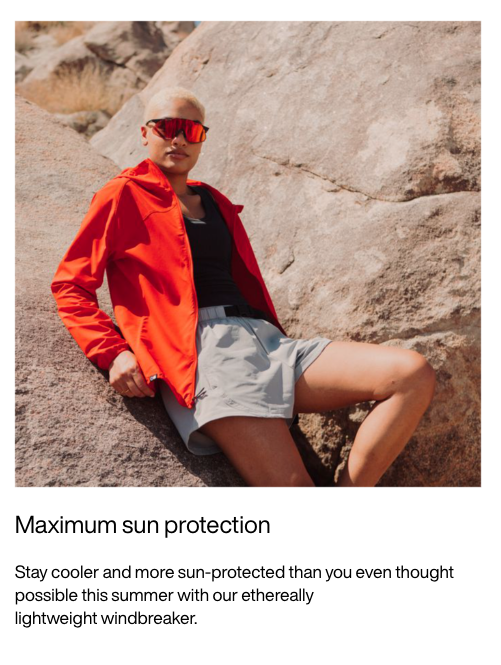 'CoolLife' is the world's first thermally transparent fabric, allowing your body heat to escape so your body temperature can drop. This creates a continuous cooling effect. It's made from Polyethylene, a recyclable polymer that transfers body heat away from the skin. "More efficient than any other performance fabric in the world."
In recognizing that 12% of the world's carbon footprint comes from air conditioner use, LifeLab's goal is to help consumers reduce their energy consumption while staying cool.
The Takeaway:

Companies should be preemptive about emerging consumer needs based on climate change. Design innovation requires a delicate balance between understanding future necessities and maintaining familiarity. Products too far outside of consumer comfort will be met with resistance, despite their utility.
Brands that integrate forward thinking into the entire design lifecycle and help consumers stay cool stand to gain.
That's all we got for now.
Thanks for spending time with us on this week's Inflection Point. We'll see you next time.
Curious about how we research? Drop us a line. We'd love to hear from you!