This week's bite-sized summary of 5 inflection points shaping today's world:
1. Guac is extra, but that's alright... 🌯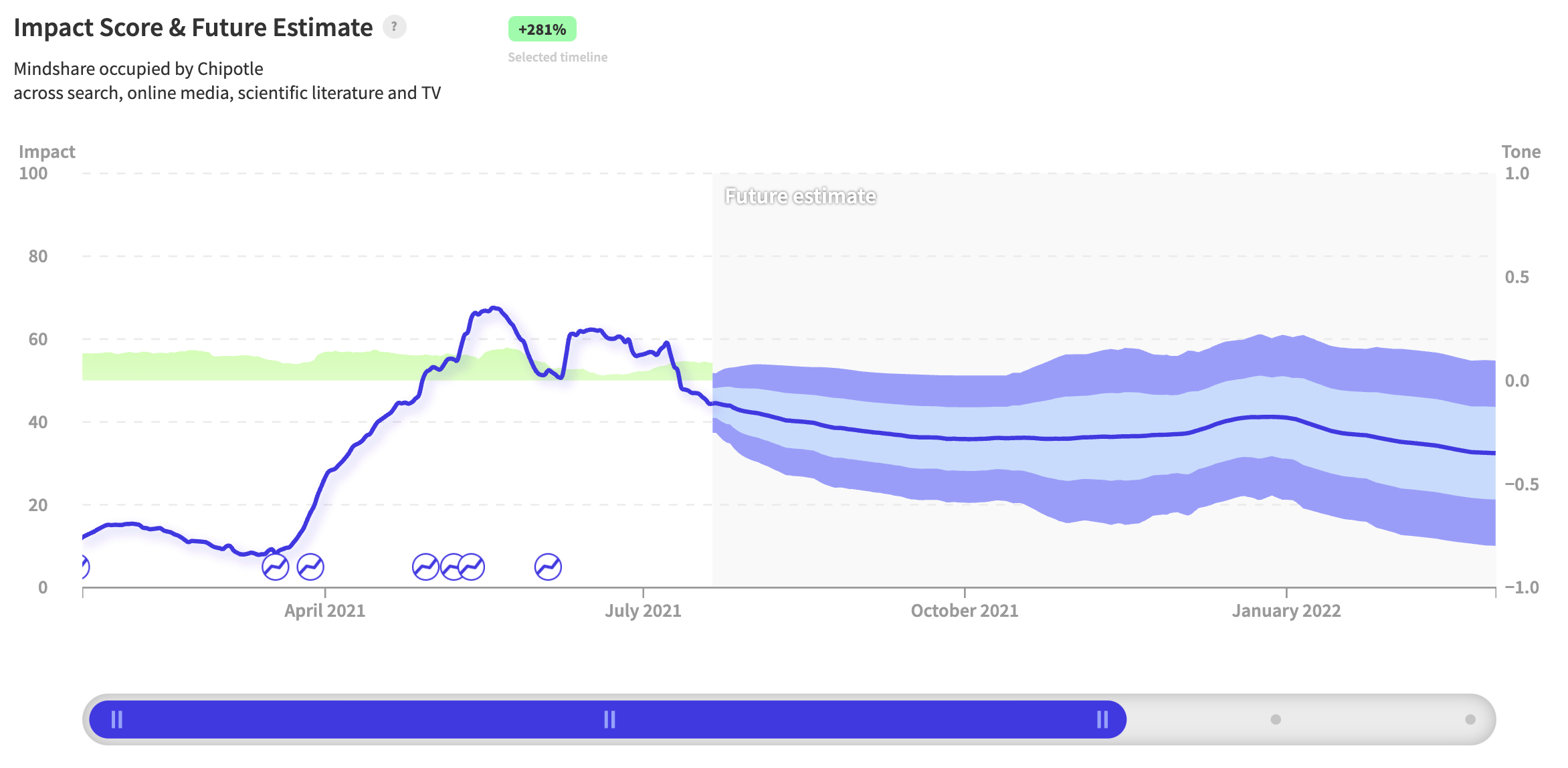 After taking a dip to lows in January 2021, nwo.ai's signal for Chipotle foretold multiple inflection points in April 2021, indicating an exponentially growing interest in the brand and its products. Not surprisingly, Chipotle recently beat quarter estimates on the top and bottom line. Revenue grew over 30%, and just about every financial metric was positive for Chipotle. Their strong brand loyalty, as well as growth in digital ordering, have the potential for investors to benefit from strong, consistent execution. Since our inflection point prediction, $CMG rose 21%.
2. Imagine a world where used cars are more expensive than new cars...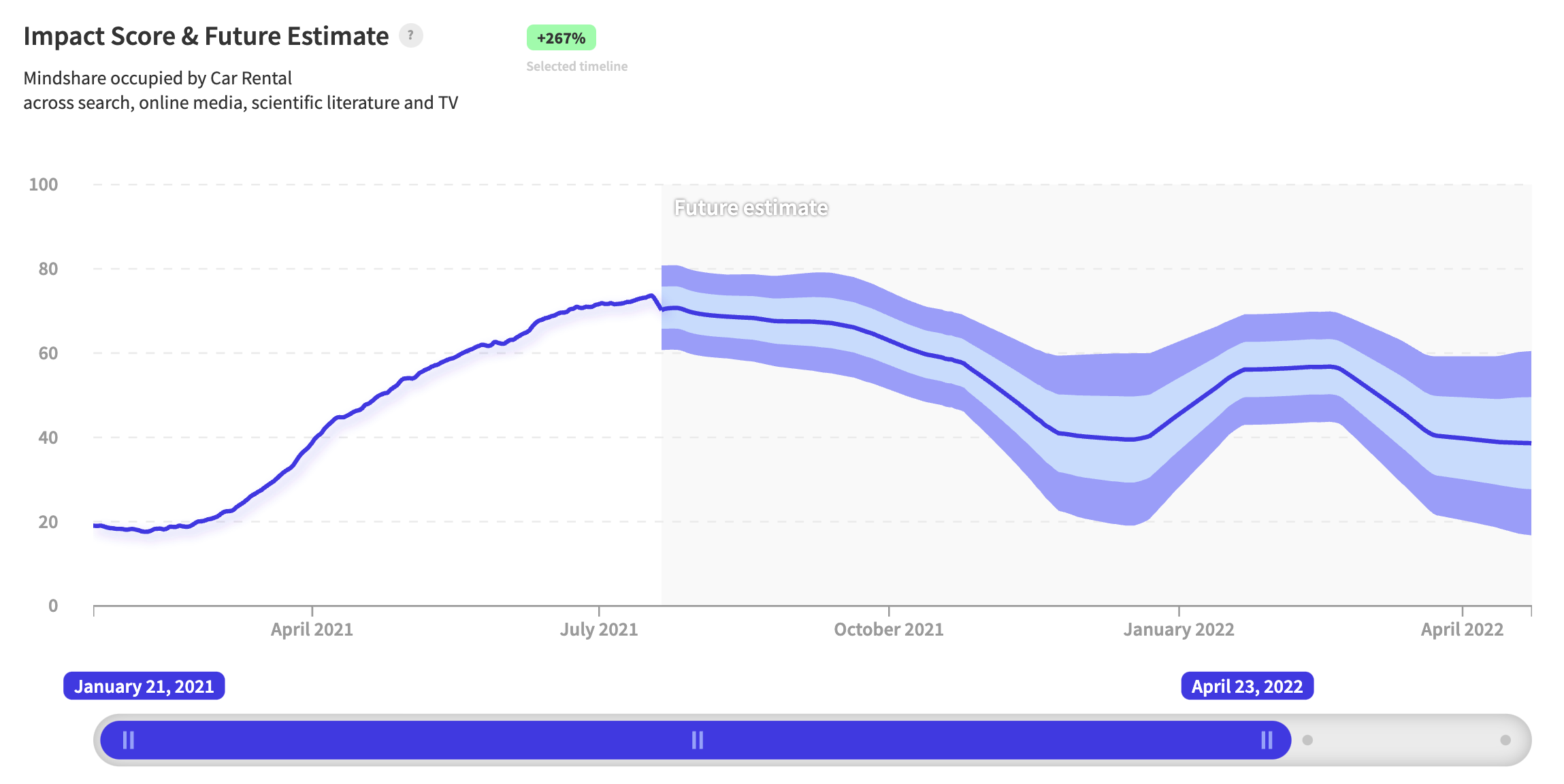 Our global signal for "Car Rental" hit several inflection points in March 2021, which led to an impressive growth of 267%. Auto leases generated a yield of 11.67% in the second quarter, up more than 3 percentage points from the first quarter and nearly triple their level from a year ago. In fact, the yields are so high at the moment that the vehicles are worth so much more at the end of the lease terms. Interestingly, global interest in car rental is driven largely by vacation spots such as Greece, which recently opened doors to American tourists.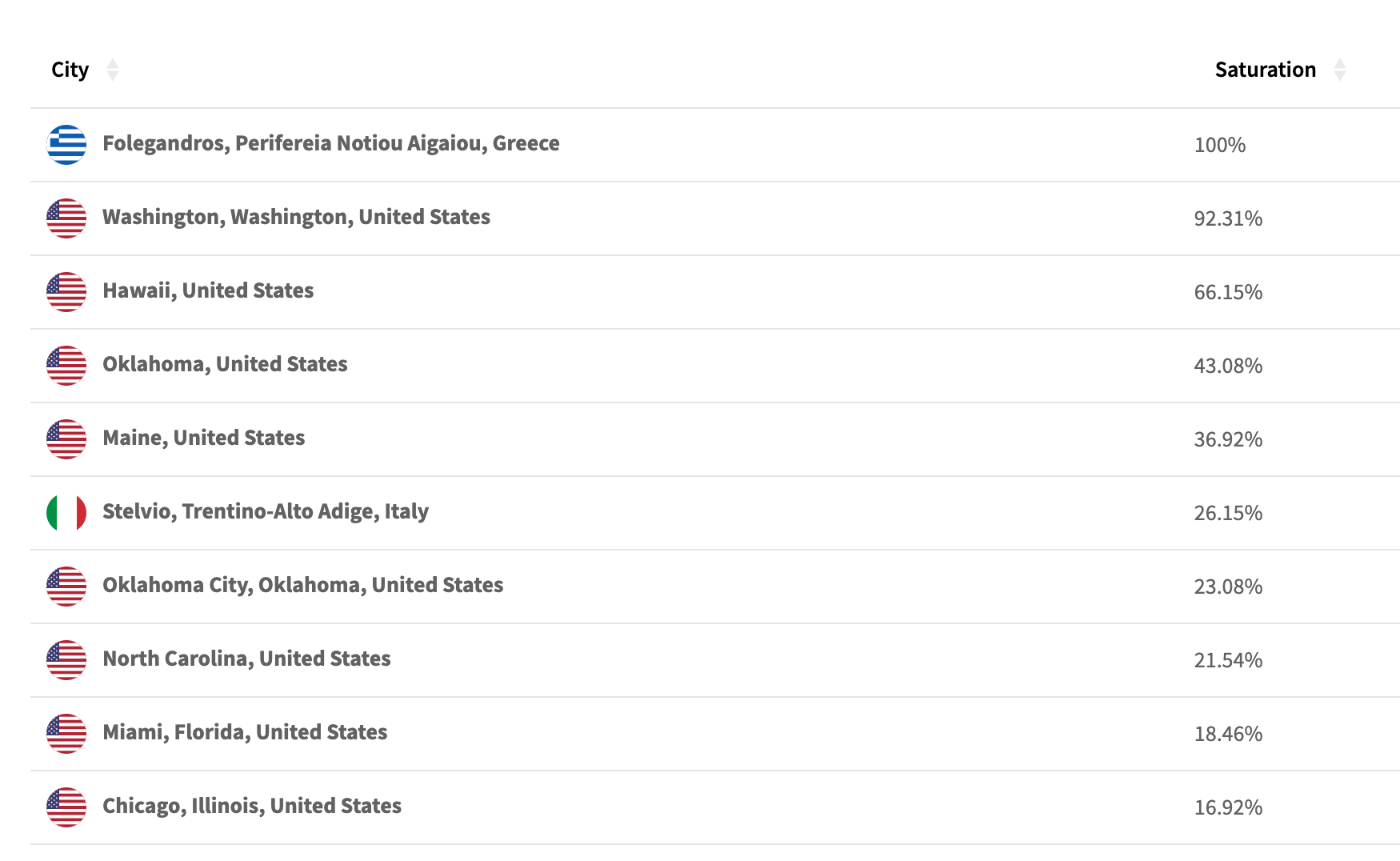 3. nwo.ai's signal could have kept homebuilders from yelling 'Timber' 🪵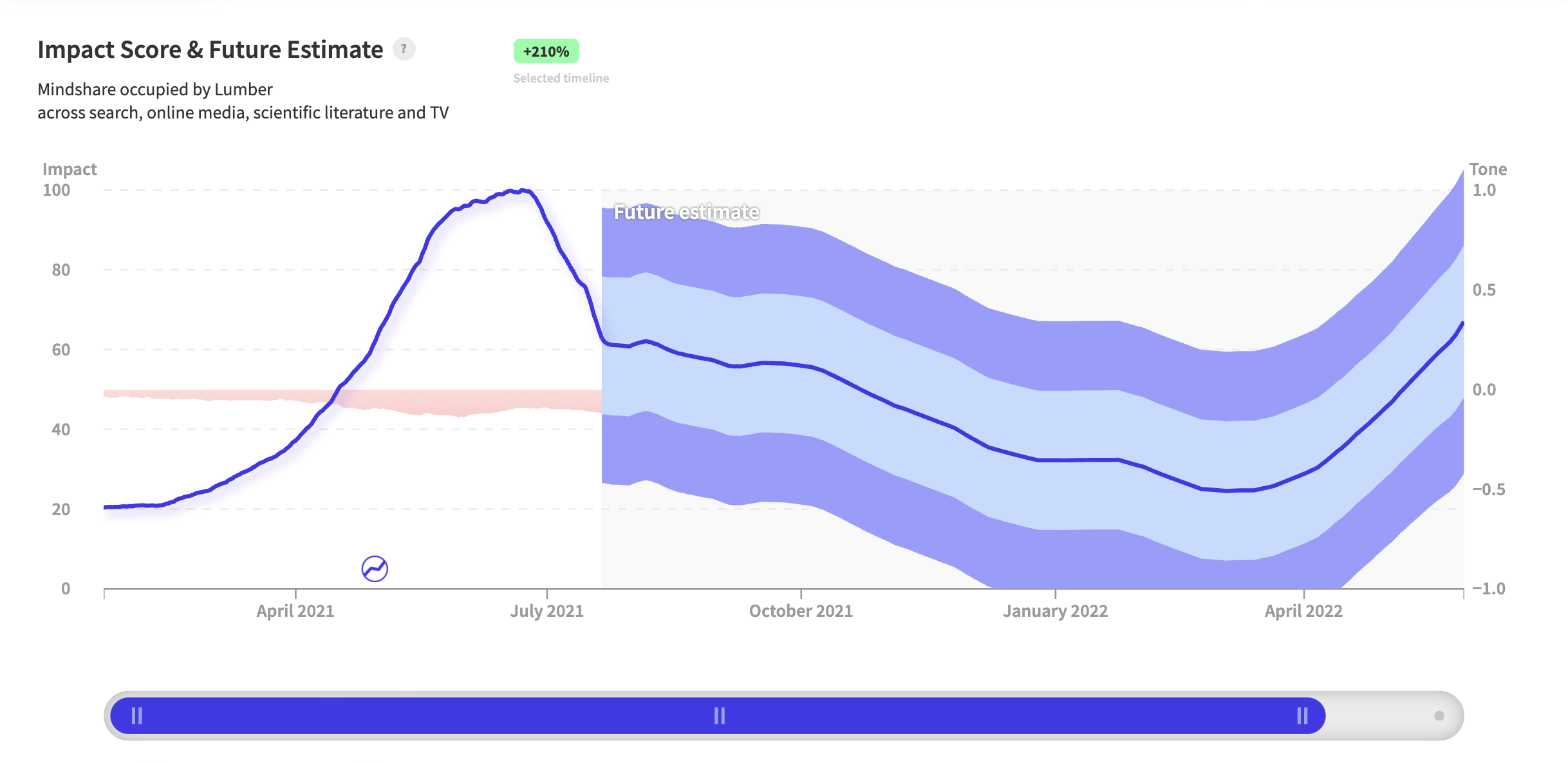 After a pandemic-driven decline in single-family housing starts, the home-building pace in the US is back with a vengeance. In fact, it is the highest it's ever been since the housing crash of 2008. Our forward-looking signal for Lumber hit an inflection point in February 2021 and again in April 2021, indicating parabolic growth in home construction. In line with our forecast, earlier this week, the Commerce Department reported that construction was started on 1.643 million homes last month at a seasonally adjusted annual rate, up from May's 1.546 million. Of those June housing starts, 1.16 million were for single-family homes—the most since March. Change in prices for lumber added $30,000 to the price of the average home constructed between April 2020 and July 2021, according to the National Association of Home Builders. Since June 2021, the signal has however declined sharply, along with the price of lumber. Our one-year forecast for Lumber indicates sideways movement until March 2021 followed by a rise again.
4. Video games 📉, mobile games 📈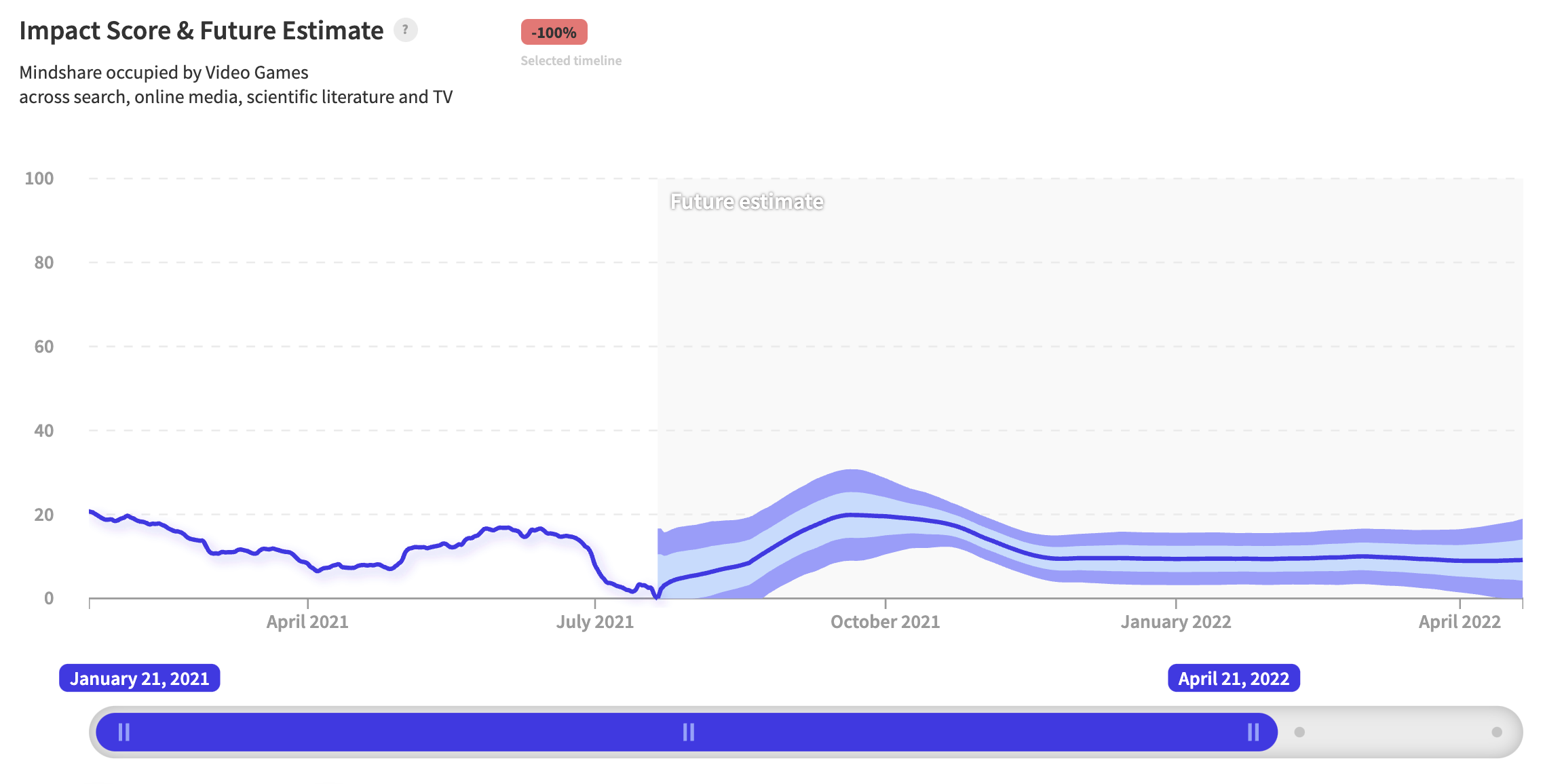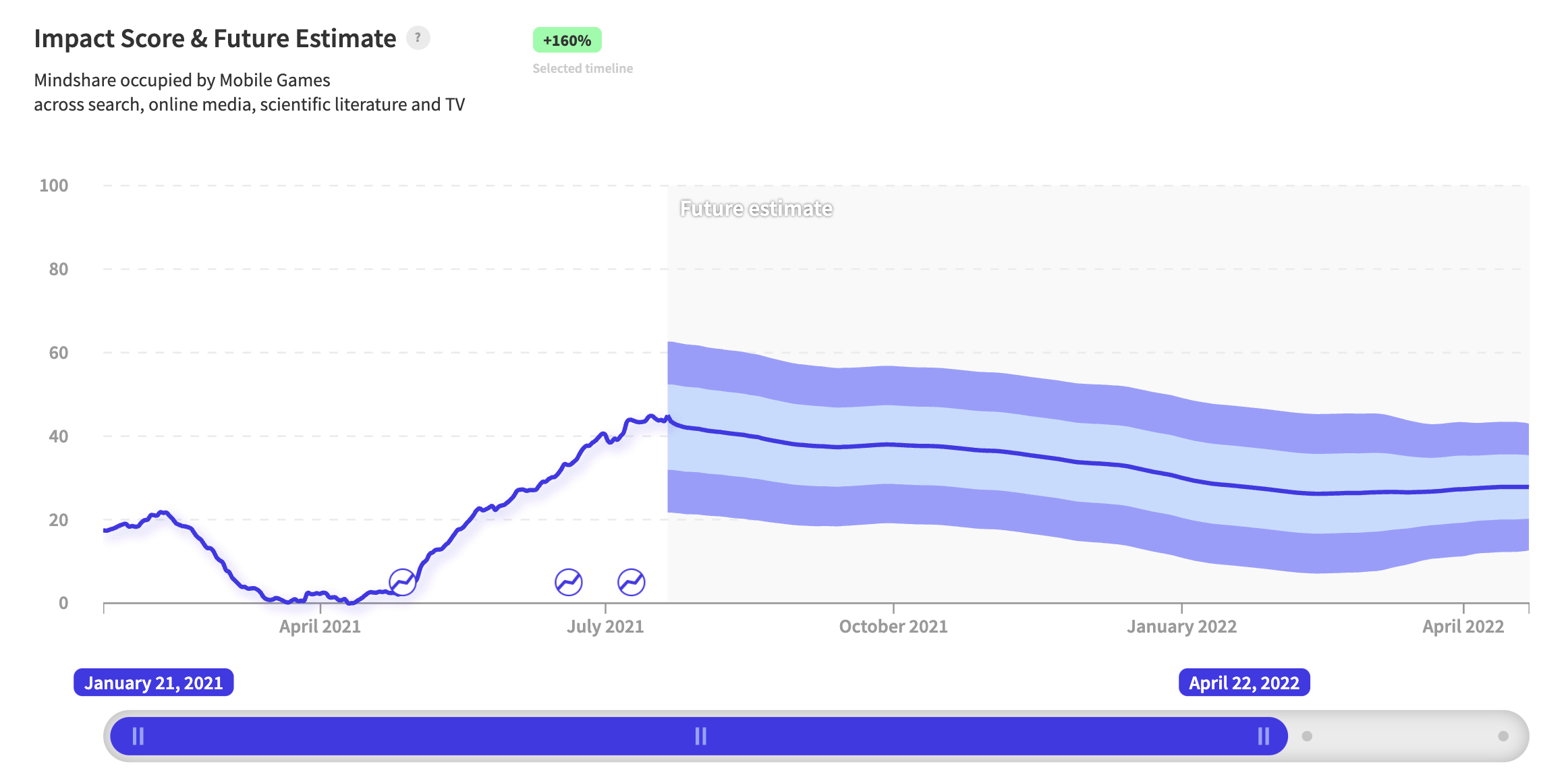 Interest in video games reached an all-time low, according to nwo.ai's signal, indicating a revived interest in spending more time outdoors and away from their screens. In tandem, the signal for mobile gaming hit 3 inflections in the past 2 months alone. Again, this is largely driven by gamers wanting to game on-the-go with the reopening of the economy. Netflix recently announced plans to capitalize on this trend by providing an ad-free mobile gaming service at no extra cost.
5. One sobering signal 📈 🔫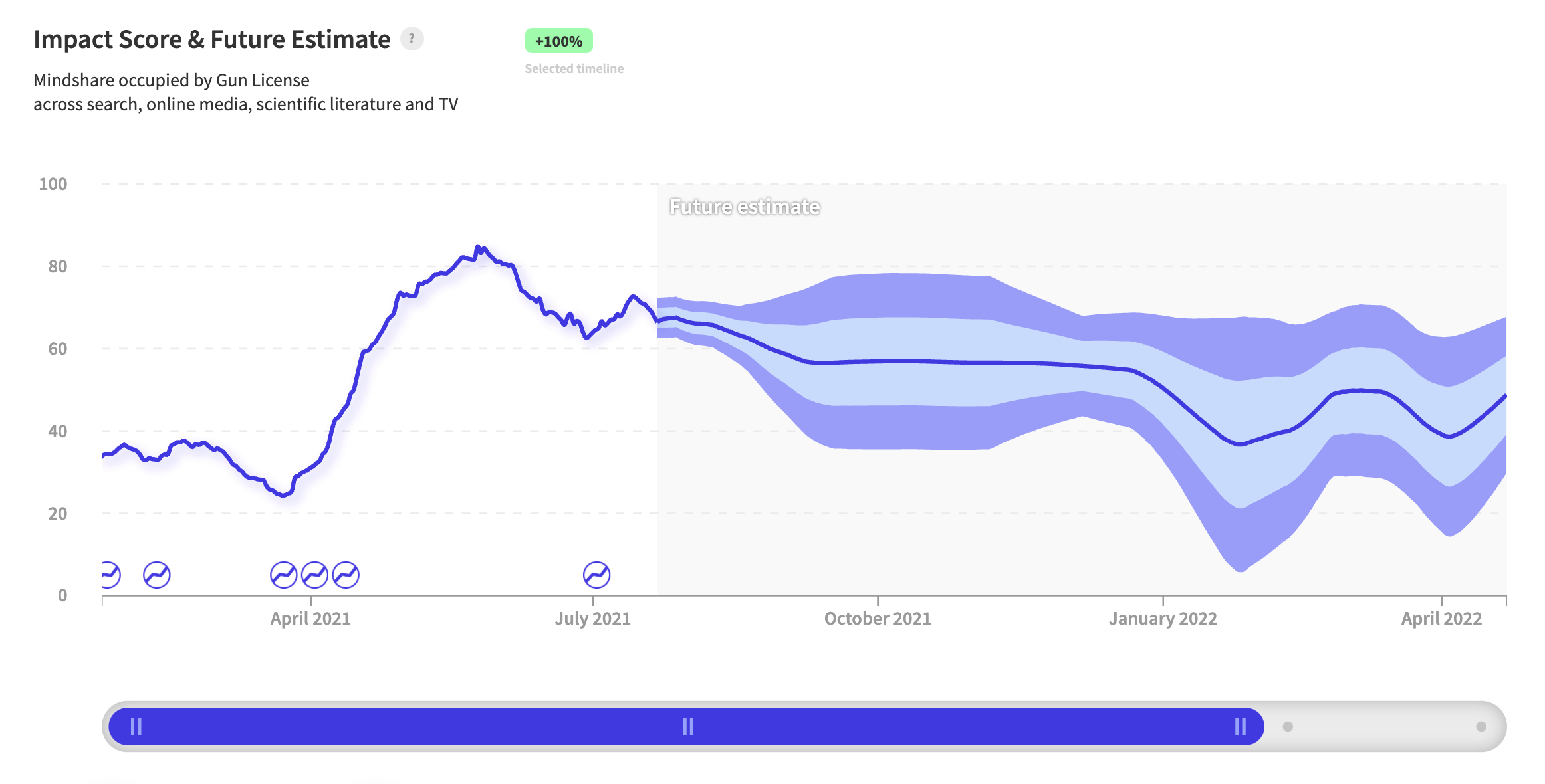 Last year, nwo.ai accurately predicted a massive spike in interest in firearms using its signal for "gun license", leading up to the US presidential election and the Capitol riots. 6 months later, the signal once again hit several inflection points ( April 2021) and rose sharply thereafter. A recent analysis of data from the Washington Post shows the average number of gun deaths per day is 14 people higher than it was in the last six months of 2020. The 1-year forecast indicates sustained interest and continuation of the trend.
Disclosure: I'm long Chipotle ($CMG). I wrote this article myself, and it expresses my own opinions. The Content is for informational purposes only, you should not construe any such information or other material as legal, tax, investment, financial, or other advice.
About nwo.ai
nwo.ai's predictive platform enables leading Fortune 500 companies and government agencies to anticipate and track global cultural shifts by aggregating, analyzing, and producing actionable reports on human-generated data. We are leveraging petabytes of external, noisy, and unstructured data from various sources - including search, social media, blogs, news, patent databases, SEC filings and we are continuously adding more sources. Our mission is to answer the what, when, and most importantly 'why' behind a consumer trend and enable our customers to detect these shifts as early as possible.
Thank you for reading. Please invite your friends to sign up here.