Dear Reader,
Welcome to nwo.ai's weekly round-up. We are eager to share some interesting findings with you, so read on, and don't forget to connect with us and let us know what is your favorite cocktail this summer.
This week's bite-sized summary of 5 inflection points shaping today's world: glamping, healthy energy drinks, alt protein, summer cocktails, and CBD Seltzer.
1. Glamping it up

With most of the world in lockdown last year, many people were tired of staying indoors and itching for new experiences. Enter Glamping, 2020's hottest travel trend that reached a peak last summer. For affluent young travelers who want to experience the great outdoors without slumming it, Glamping offers socially distanced lodging in spacious tents with all the amenities of a 5-star hotel.
While it expectedly trends downwards during the colder seasons, Glamping tends to pick up in the warmer months. Even though the trend has slightly faded this year, it's still holding an Impact Score slightly below 80 this summer. According to Business Wire's World Glamping Market Report, "the global glamping market size is expected to reach $5.41 billion by 2028" and is looking likely to remain a long-term trend.
2. Food for thought: Is alt protein here to stay?
The chatter around alt protein has grown ever since plant-based meat alternatives went mainstream in recent years. As more players with innovative food tech solutions enter the market, Beyond Meat - one of the world's biggest alt protein brands - saw its stock prices plummet during the first quarter of the year.
While Beyond Meat blamed the pandemic for its dwindling demand, perhaps smaller brands had an advantage when it comes to creating stronger narratives and connections with their consumers. The VCs have also picked up on this and are fueling the growth of these smaller brands, especially those that are using fermentation technology to create meat alternatives. With growing numbers of vegan, vegetarian, and veg-curious consumers worldwide, the alt protein market is expected to reach $290 billion by 2035.
3. Healthy energy drinks are flying
With an increased consumer focus on health and wellness since the onset of Covid, consumers are eschewing sugary carbonated drinks in favor of healthy energy drinks and fruit teas that are marketed with health claims of improved cognitive and physical performance. nwo.ai signaled a sharp spike in the trend this summer, and the forecast suggests sustained interest in energy drinks and fruit teas.
While the energy drinks market is still dominated by big players like Rock Star, Monster, and Red Bull, the hype around Dwayne "The Rock" Johnson's ZOA fueled a massive signal spike early this year. As the hype has died down, interest in the brand has also decreased, though consumers looking for specific functionality in energy drinks will still give ZOA a shot as the brand carries 100 Calorie and Zero Sugar drinks that claim to contain natural caffeine, plant extracts, and vitamins. In comparison, interest in healthy sports hydration brand Nuun Energy is trending down as it's been recently acquired by Nestlé, which has been facing a boycott due to various ethical issues.
4. What's your summer cocktail of choice?
Light, botanical, and refreshing, gin is the spirit of choice for summer cocktails. Not only does it blend with juices, sodas, and tonics, gin-based cocktails are also easy to DIY at home. The gin market has also been evolving, with brands launching gin infused with new botanicals and flavors, such as the strawberry flavored Beefeater Pink, as well as grapefruit and blood orange flavors of Malfy Gin. nwo.ai's signal predicts that interest in gin-based cocktails is expected to sustain beyond summer and into 2022 as more cocktail enthusiasts start heading out to bars and learning about gin, while safe choices like vodka and whiskey-based cocktails are trending down.
Speaking of cocktails, we decided to talk to a professional.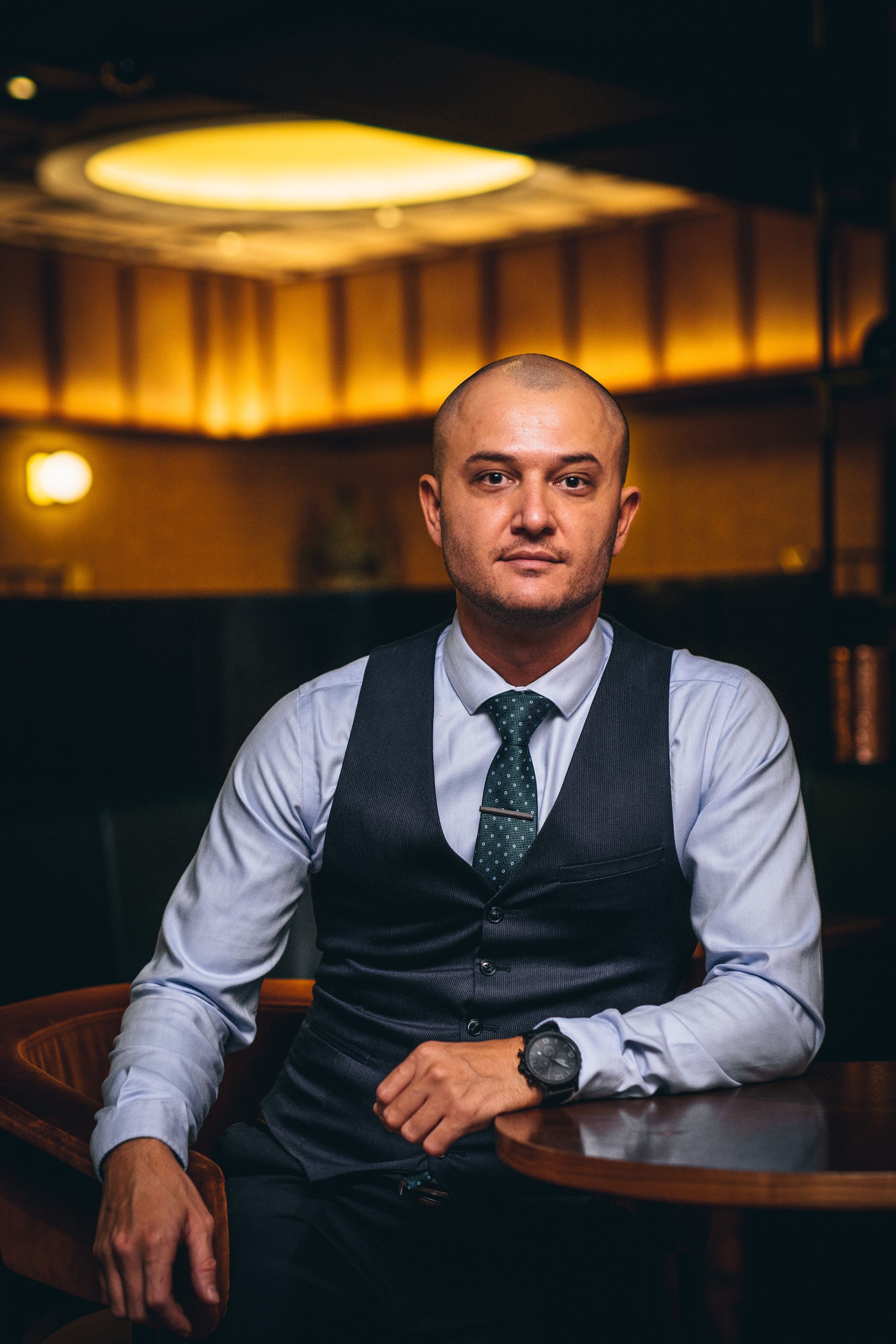 Hello! My name is Samet Ali and I am a bartender working in London. Being here for the past 5 years, I've got the chance to be part of Nightjar and currently the Oriole bar team. Both of the bars belong to the same company and have reputation for bringing fresh perspective to classic recipes with world renowned presentations.

When we talk about consumers' preference for base spirit in their cocktails, I think it will surprise a few that presently gin sits at the top of the list, just ahead of vodka. From simple mixers like Gin with tonic or soda, to classic Martinis,Gimlets or Negronis, gin has been the spirit of choice for many of our guests.

As with the gin, our customers like to have mixers with their vodka, while their main cocktail choices tend to be in the style of the Vodka martini, Moscow mule, as well as the Espresso and the Pornstar martini.

Whisky drinks take the third place, with cocktails like the Whisky Sour or Whisky highball, to more spirit-forward cocktails like the Old Fashioned, Manhattan, and the Sazerac.

We are also witnessing ongoing surge for spirits from the new world, namely tequila and mezcal, followed by rum and pisco, which makes way for the Margarita or the Mezcal Negronis, as well as the Daiquiri, Dark and Stormy and the Pisco sours.

In general, the highball and the sour category of drinks seem to be the most popular at the moment. There is also a demand for mixed drinks with any sort of wine, from white and rose, to sparkling or champagne, as well as fortified wines like sherry or vermouth. Spirit-forward style of cocktails are also at the top of the list, being more recognised by our male audience.
My spirit of choice would probably be Gin and I personally love cocktails that have a bit of fizz and are slightly lower on abv. I often find myself sipping Gin or Sherry and tonic, but my favorite cocktail for this summer would probably be the Paloma.
5. CBD Seltzer is a thing this summer
With more people adopting a wellness-focused mindset and turning to functional beverages, CBD beverages are tapping into the healthier lifestyle trend to help stressed-out people relax. As the legal cannabis industry in America continues to thrive and the demand for CBD-infused products grows, CBD hard seltzers started hitting the market in the past year, correlating to the product's upward momentum signaled in NWO's graph. However, the trend is projected to slightly fade as some alcohol and beverage companies remain cautious with introducing such beverages, especially since most CBD seltzers don't actually contain enough CBD to have its desired effects on the consumer, and the fat-soluble compound is rendered useless when mixed with water.
About nwo.ai
nwo.ai's predictive platform enables leading Fortune 500 companies and government agencies to anticipate and track global cultural shifts by aggregating, analyzing, and producing actionable reports on human-generated data. We are leveraging petabytes of external, noisy, and unstructured data from various sources - including search, social media, blogs, news, patent databases, SEC filings and we are continuously adding more sources. Our mission is to answer the what, when, and most importantly 'why' behind a consumer trend and enable our customers to detect these shifts as early as possible.

Thank you for reading. Please invite your friends to sign up here and do let us know what is your favorite cocktail this summer.