Dear reader,
After another tumultuous year, the holidays provide needed economic activity; in fact, 2021 has the potential to break last year's shopping records. With the supply chain still in a shaking state, most consumers have already started ordering their holiday gifts in order to leave enough lead time between order and delivery. As the holiday season kicks off, we decided to bring you gifting trends for this year.
The National Retail Federation forecasts that sales between November and December will grow between 8.5% and 10.5% compared to 2020, with the potential to top $859 billion. This year may also break the e-commerce spending record, topping $200 billion for the first time given the rapid direct-to-consumer transformation.
We've curated some of the signals our platform is picking up across five trending categories, with a bonus about the shift towards gifting experiences.
P.S. We're hiring! If you want to be part of Team NWO.ai or know someone who knows someone, be sure to look at our open positions.
Stressed? There's a toy for that
With the stress of the past year, fidget toys like Pop Its have become very popular with kids of all ages. Like other sensory toys, they engage sight, sound, and touch to help mitigate any stressful feelings and provide a focus for extra energy. Interestingly, the once-viral fidget spinners have come back into the mainstream recently, likely driven by TikTok engagement.
Gaming through a pandemic
Over the past year and a half, we've all seen the success of the gaming industry, though the microchip shortage has raised concerns about manufacturing new consoles. In fact, Nintendo has reduced their forecast for Switch sales by 6%. Nonetheless, established platforms like the Nintendo Switch and Playstation 5, in addition to virtual reality headsets, will still be in high demand as the holidays begin.
According to industry analysts, spending on video games will top $18.9 billion in Q4 2021, a 3% increase from 2020. For the last 13 years, Call of Duty has been one of the best selling video game franchises in the world. This year, with the release of a new Halo and Battlefield game, Call of Duty will face stiff competition in the casual First-Person Shooter (FPS) game market. Our platform is indicating that we may see a drop in the Impact Score for Call of Duty, while interest in Halo and Battlefield will remain high going into 2022.
Cooking up a storm
As more people work from home and spend less time commuting, more consumers have turned to home cooking during the pandemic. Holiday shopping is always a popular time to buy kitchen appliances, but this year the Impact Score has increased earlier than in the past. In addition to the Instant Pot and air fryer favorites, there is heightened interest around rice cookers, all of which will peak this holiday season.
Dress like it's 1999
Those shopping for Gen Z consumers would be wise to tune into what the kids are wearing nowadays, as these trends have been especially popular the last few seasons. Retro trends, driven by TikTok and 90s nostalgia, are noted throughout various sectors like beauty and fashion in addition to the food industry. As our Signals show, makeup trends like frosted eyeshadow and lip liner are expected to peak soon, while low-rise jeans will continue to increase in Impact Score well into next year.
Don't forget your pets' stockings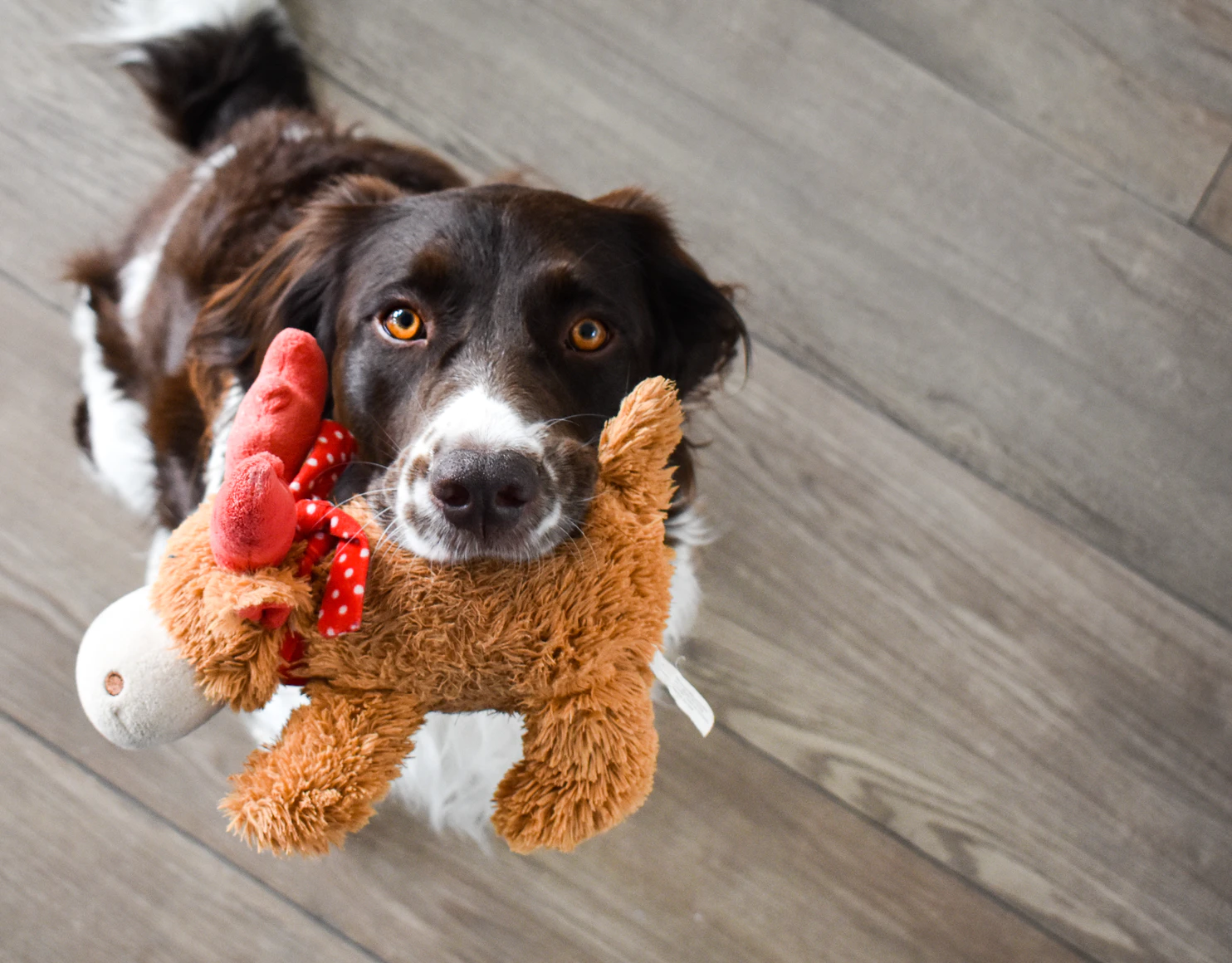 As people have been staying closer to home during COVID, there has been a significant increase in pet ownership. According to the APPA's National Pet Owners Survey, pet ownership in the United States increased from 67% of US households to an all-time high of 70% between 2020 - 2021.
In addition, spending on pet supplies by households has increased 35% between 2020 and 2021. With these increases, we are anticipating a higher Impact Score for pet toys this holiday season than in previous years.  
Bonus: The experience economy (revisited)
Are you a last-minute shopper?
With supply chain issues, there have been warnings that delaying shopping could result in disaster. However, gifting an experience could be a viable alternative. Many people are itching to get back to the status quo and partake in activities that were unavailable or restricted last year, now that vaccinations are widely available. The rise of the "experience economy" means that more people are buying non-physical presents, which may not be as impacted by material shortages. We've included examples like vouchers for spa treatments or concert tickets, as indicated by the heightened Impact Scores above.
P.S.  We're hiring! Check out our open positions and let us know if you'd be a good fit for our team. We're growing quickly and adding several engineering roles to help us decode the anatomy of next.
About NWO.ai
NWO.ai's predictive platform enables leading Fortune 500 companies and government agencies to anticipate and track global cultural shifts by aggregating, analyzing, and producing actionable reports on human-generated data. We are leveraging petabytes of external, noisy, and unstructured data from various sources –including search, social media, blogs, news, patent databases, SEC filings and we are continuously adding more sources. Our mission is to answer the what, when, and most importantly, 'why' behind a consumer trend and enable our customers to detect these shifts as early as possible.
Thank you for reading. If you liked the piece, please help us spread the word and invite your friends to sign up here.