[🚨 Update: About an hour after we reported this, the Indian government said it was banning 59 apps developed by Chinese firms including Tiktok]
Tiktok launched almost 3 years ago and has grown to become the most talked about video sharing platform with more than 2 billion downloads.  The app basically allows users to create 15 second videos with background music. The app is created by a Chinese internet technology company, ByteDance.
One level deeper: ByteDance's data is stored outside of China, but its privacy policy has reserved the right to share any information with the Chinese authorities. US armed forces have forbidden personnel from using it and describe it as a major threat to cybersecurity. Earlier this month, when Indian and Chinese soliders engaged in a fatal skirmish in Ladakh,  leading to the death of 20 Indian soliders, the Delete Tiktok movement had found itself a new hotspot in India. Even more recently, in a shocking exposé by a redditor, the app's ability to function as a data collection serviced that is thinly-veiled as a social network has been revealed.
What our signals are saying: the Impact Score for "Delete Tiktok" emerged October 2018 when the first privacy concerns regarding Tiktok were made public. While the world was dealing with pandemic, there was a momentary decline in the score in March, but with new startling revelations and increasing anti-Chinese sentiment globally, the signal has grown exponentially over the last 3 months.

The big picture: Tiktok isn't the only company in the crosshairs of global hate. The sentiment score for the "Chinese Technology" went from low greens (positive sentiment) to deep reds (negative sentiment) at the beginning of 2020.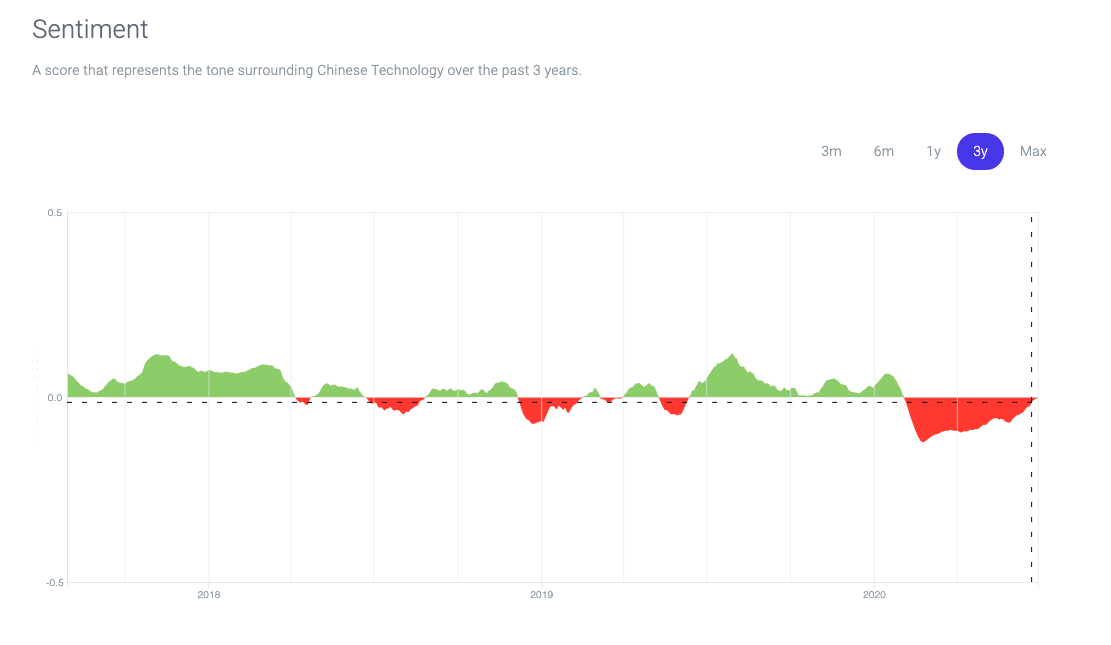 Like the Delete Tiktok Movement, NWO.AI tracks 20 million (this figure is growing by the day) mega and micro-shifts that are shaping the world today and generates predictive alerts regarding anomalous behavior. Are you ready to get ahead of the game and proactively shape your future? Reach out for a demo and we can help you better understand your category and ways to approach it.