Many of us are looking for ways to remain balanced in the face of a calamity as colossal as COVID-19. For some of us, it involves learning new skills, catching up on reading or indulging in personal wellness. For others, it is their ever-growing faith in their Lord and Savior, Jesus Christ.
What is happening? COVID-19 has accelerated several megatrends while also bringing others to a complete standstill. We've highlighted 3 such trends on our blog this week. In a major reversal of a previously declining trend, one of the most intimate parts of Americans' lives is back in business and here to stay: religious faith.
The past: according to a Pew Research survey from October 2019, religious faith had been declining at a rapid rate as shown in the figure below.
Enter the pandemic: with the trust in the mainstream at an all-time low, faith is growing exponentially - not in the traditional sense. While worshippers aren't settled on pews for Sunday service, their homes are streaming it virtually.
The big picture: the Online Church industry is thriving. A quick search for "Online Church" on NWO.AI reveals a signal that was largely unimpressive since its inception. In early March, the signal started exploding with some states ordering the closure of places of worship.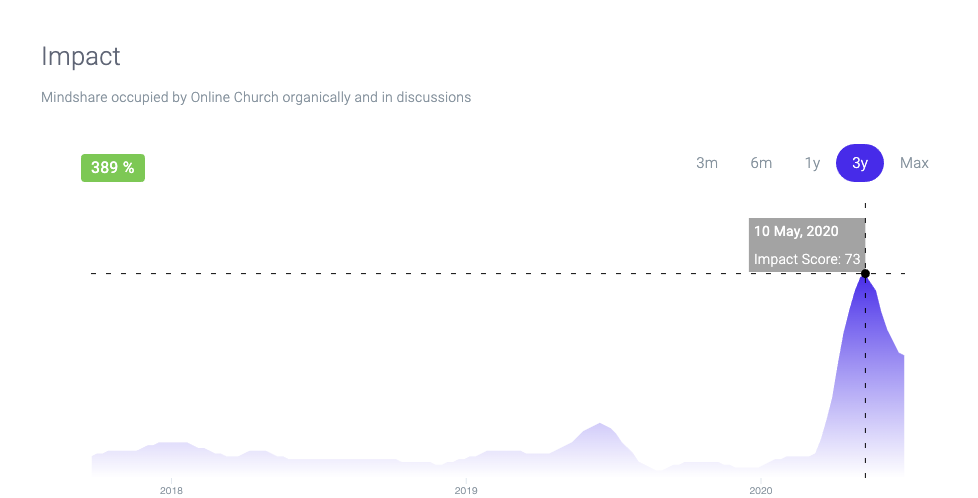 Digging deeper: But that doesn't mean Churchgoers aren't aching to get back to the real deal. Interest in Church re-opening is growing exponentially as well with a 3 month growth change of 4042% in its Impact Score - a market-tested metric that combines search interest, online media, and TV mentions.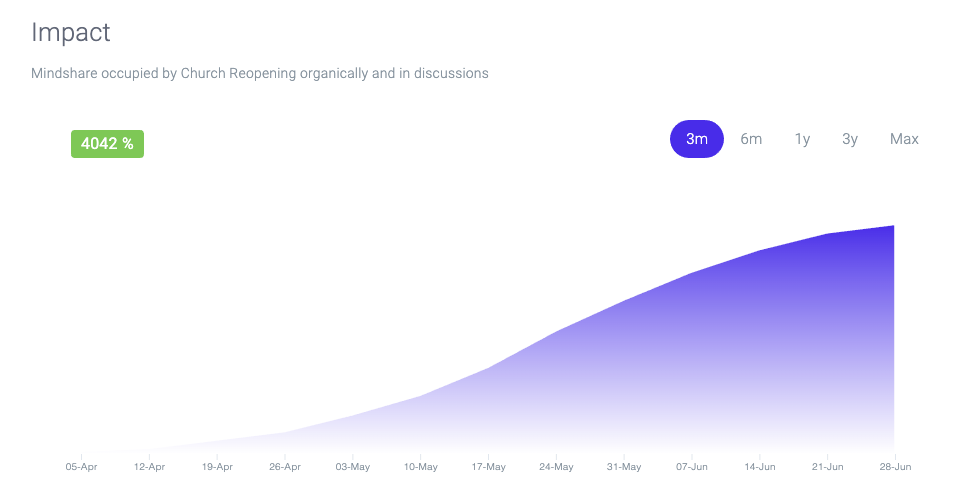 What the future holds: With the virus resurgence in several states, you can except the "Online Church" signal to continue reaching new heights. NWO.AI's forecast maintains very positive outlook for this trend [Premium Feature].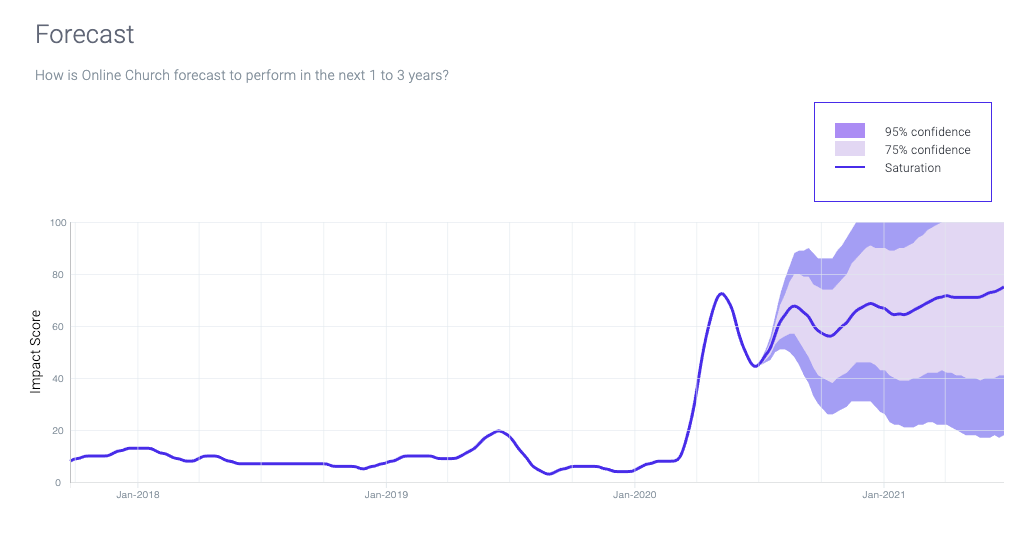 Who are the biggest beneficiaries? Living Scriptures, "the Mormon Netflix", streams "unlimited clean inspiring shows for all" and offers an extensive library of faith-promoting media. While the signal's hotspot stems from the heart of the Mormon Corridor, aka Utah (where Mollywood or Mormon Hollywood was born), there is an emerging interest in the signal from Australia, New Zealand, and even the Philippines according to NWO.AI's signal analysis page for Living Scriptures. The company posted an impressive growth of 47%  in its Impact Score over the past year.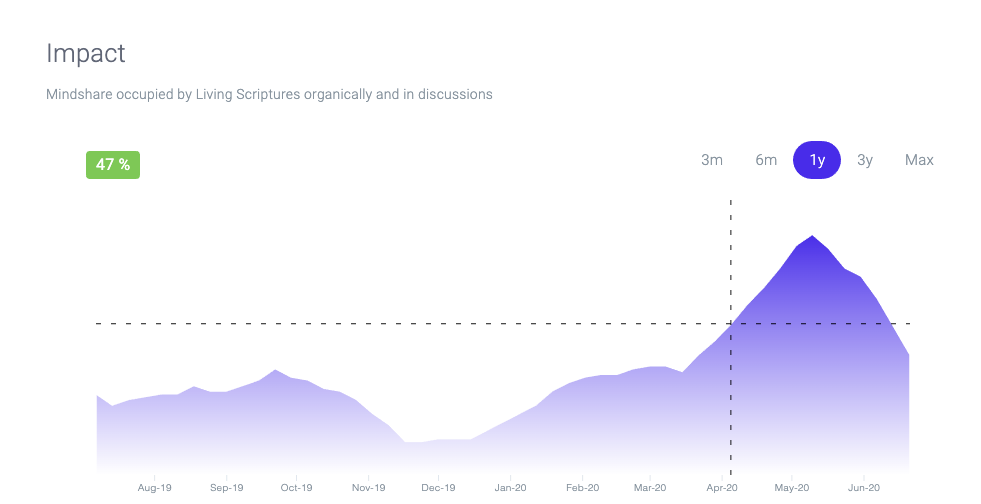 The rise of the online church is one among 20 million mega and micro shifts that NWO.AI tracks in real-time. The platform generates predictive alerts ahead of time and pre-empts users about rising trends before they become exponential. Are you ready to get ahead of the game and proactively shape your future? Reach out for a demo and we can help you better understand your category and ways to approach it.